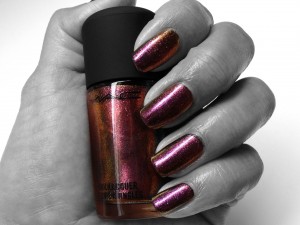 I have to admit, I am a summer girl.  I love everything about summer, the weather, the activities, vacations, fashion and even nail polish.  I am not one who really follows seasonal trends in polish, I wear whatever color I feel like.  However, in order to get myself excited about fall I picked up a few new polishes to kick off the season.  I've been addicted to buying nail polish lately so these are only a few, stay tuned for a whole lot more.
I am currently wearing MAC's Mean and Green nail polish.  I absolutely love this color, it is one of those multidimensional micro glitters that change depending on how the light is shining on your nails.  It sort of reminds me of Chanel Peridot, except I think I like this better as I love the rose gold/burgundy tone it has.  It also boasts a beautiful gold/green tone that you can see more in natural light. Here are a few pictures just to give you an idea.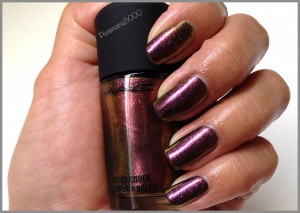 The burgundy really pops in this photo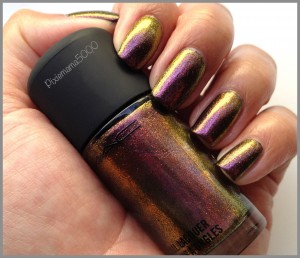 You can see a bit of the green/gold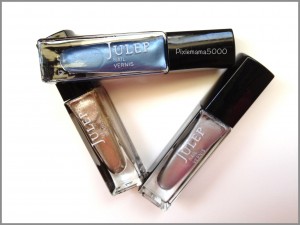 If you have been following trends, Metallics are very in this season.  Essie has released their Mirror Metallics collection this fall.  I have picked up Penny Talk and No Place Like Chrome, however I have not gotten a chance to try them yet.  Julep has also released several metallic colors in their fall Maven boxes.
Moving along to my newest nail addiction is gel polish.  I absolutely love the idea of not having to change my nail polish for 2+ weeks.  With a new baby I do not have the time to change my polish every 3-4 days as I did before. This is where gel polish has saved my life, one of my pet peeves is chipped polish.  Here are a few fall themed polishes from the Red Carpet Manicure collection: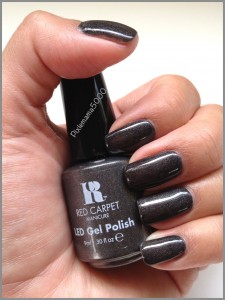 The Night is Young – perfect fall dark grey
One thing I must warn you about gel polish is that the color may not look quite like the bottle does.  It's been trial and error for me in this regard as I have purchased some gel polishes based on the color of the bottle, tried it out at home and it looked nothing like the bottle.  Dripping in Luxury is an example of this, I saw the bottle and immediately thought it was a metallic color based on the bottle.  Although it is a beautiful color, it appears more of a frosty light silver color: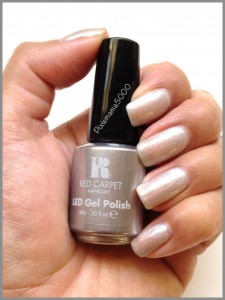 What are your favorite fall colors?