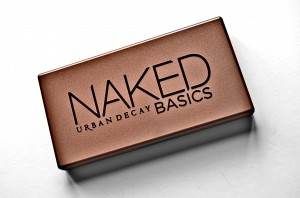 This review has been a long time coming.  I meant to get this out before the holidays, however life got busy and I was not able to pull it together.  I am glad that I did wait and have some time to test this palette out more.
Hands down this has become one of my favorite palettes.  I know I am not the only one as I have seen this palette appear in many vloggers favorites for December.  When Urban Decay put out a sneak peek of this palette I was absolutely giddy as they hinted that the new palette would be the size of your phone and boy were they spot on.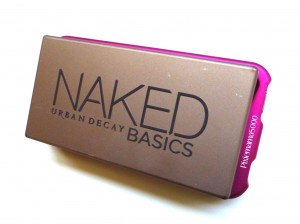 I placed the palette on top of my iPhone for size perspective
I think one of the first questions that people possibly had was, how does this palette size up to it's big siblings, Naked1 and Naked2?  For those who are not familiar, this palette is all matte with the exception of one shade.  I was really excited about this as my first thought when I received my Naked2 palette was, I wish there were more matte colors.  I must have not been the only one who thought this as Urban Decay seems to have listened to their customers and added the Naked Basics palette as a supplement for the Naked1 and Naked2 palettes or an alternative for those who prefer matte shades.
I went out of town for Christmas break and took this palette along with my MAC Glamourdaze palette and between these two I was quite the happy camper.  This palette is versatile for me as the medium brown color (Faint)  works well for filling in my eyebrows-I didn't have to bring my other palette that stores my shadow to fill my brows.  The palette also allows you enough flexibility to create daytime and evening looks as the color range varies from light cream to black.
As for the quality of the shadows, Urban Decay never disappoints.  The basics palette boasts the highly pigmented and blendable shadows that everyone has come to love and expect.  Photos of the shadows and swatches below: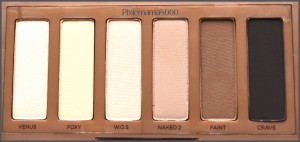 All of the shadows are matte with the exception of Venus to the far left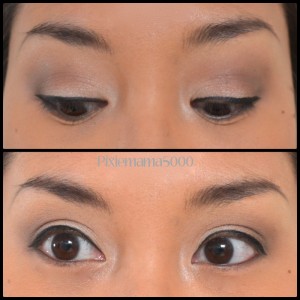 The photo above is my everyday look using Venus on the lid and inner corner, Naked2 on my crease/transition color, Faint on the outer crease for definition and W.O S as a highlight.  Overall, I love this palette.  The size and versatility you can't beat and for $27, it's a great deal compared to a MAC quad palette that would run you around $38.  Urban Decay also released their Flushed palette that includes a bronzer, highlighter and blush to pair with this basics palette.  I'm excited to swatch this and see if I like it just as much.  What are your thoughts?  Have you tried this palette yet?