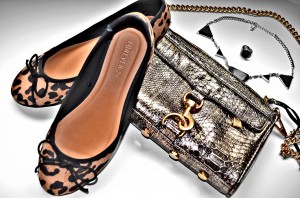 I thought it would be fun to add a new dimension to my blog and include some of my latest favorite buys with you.  I love mixing my wardrobe up with inexpensive and expensive pieces. I am always on the hunt for sales.  Here are a few things that I have been loving lately.
I will start off with the priciest item which is my Rebecca Minkoff bag.  I picked this lovely piece up during the End of Summer Sale on their website.  I love this bag because you can wear it as a cross body bag and it's just big enough to keep your wallet, keys and any other small things you need when you're heading out to run errands.  I know her handbags can be pretty pricey so I usually wait for a sale before I purchase.  The mini mac's usually retail around $200 and I was able to pick this little beauty up for $135.  If you subscribe to their website for email updates they will notify you of sales.  As well, Hautelook has had Rebecca Minkoff sales on their website.  Keep an eye out and you can find a good deal on these bags!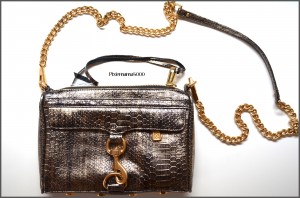 I am so glad that animal print is still in this season.  I had a pair of satin leopard print flats from Love Culture that I wore all of the time last year and I was in the market for a new pair for this season.  I found these awesome beauties at Forever 21 recently for $14.50-what a deal! What I really like about these flats are the black trim and little bow at the top.  It adds to a more structured and a stylish feel to this shoe.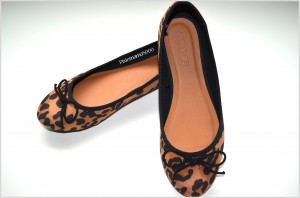 Another little find of mine lately is this cool geometric necklace that I found at Target.  It is slightly reminiscent of the House of Harlow designs.  They actually had a necklace at target that is very similar to some of the House of Harlow necklaces.  Typically I do not buy jewelry from Target, however, they have been putting out some really great pieces lately.  This necklace was priced around $17, a little more than I like to spend on costume jewelry.  I buy a lot of my costume jewelry from Forever 21 and Charlotte Russe usually under $10 an item.  I love this necklace, the only problem I run into sometimes is that the triangles flip and don't aways like to stay flat.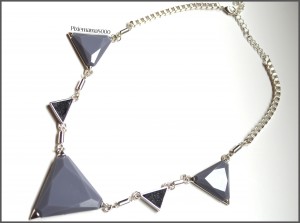 My last piece that I would like to show you all is this beautiful little ring that I picked up from Forever 21.  For a costume ring this little baby sure sparkles a lot.  When I saw this ring at the store it very much reminded me of something from David Yurman.  Would you believe this little ring only cost $4.80?!!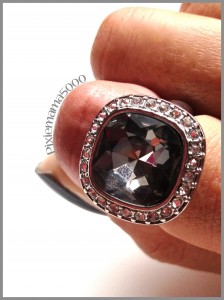 I am going to dream a little here and show some gorgeous rings from the David Yurman line.  Check these beauties out: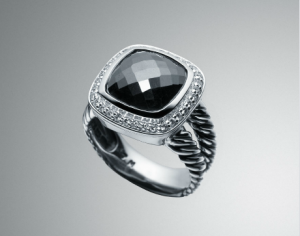 This gorgeous Albion Black Onyx ring from David Yurman is priced at $900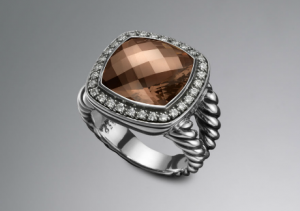 Smoky Quartz Moonlight Ice ring from David Yurman priced at $1650
Back to reality-David Yurman is not in my budget, however, I think it's safe to say that it is possible to dress stylish on a budget.  I hope you enjoyed seeing some of these items.  What are your favorite fall finds?